Everest 2022
– The Irish Climbers
The summit phase of the Everest Spring season is well underway. The big headline this year is the awesome weather which has enabled a rarely seen number of consecutive summit days over the past week or more. Conditions have been frankly incredible up there for past week, and climbers have been able to plan their summit pushes without massive crowding or uncertainty.
A reminder of the 6 Irish climbers who attempted Everest this season:
– Jonathan Duke Ruane from Sligo (Reached the Summit!)
– Robert Smith from Tyrone
– James McManus from Tipperary
– Miko Keane from Galway (Expedition ended)
– Michéal Brogan from Tyrone (Expedition ended)
– Diarmuid Morrissey from Athlone (Expedition ended)

Everest has seen 10,656 successful ascents by more than 6000 climbers since the first ascent by Edmund Hillary and Sherpa Tenzing Norgay in 1953. From an Irish perspective, Everest has now been climbed 72 times by 56 Irish climbers (9 women, 47 men) since the first Irish ascent by Dawson Stelfox in 1993, with a total of 141 Irish attempts to climb the mountain over the years including this years six. Full details on all of the Irish summits and attempts can be found here.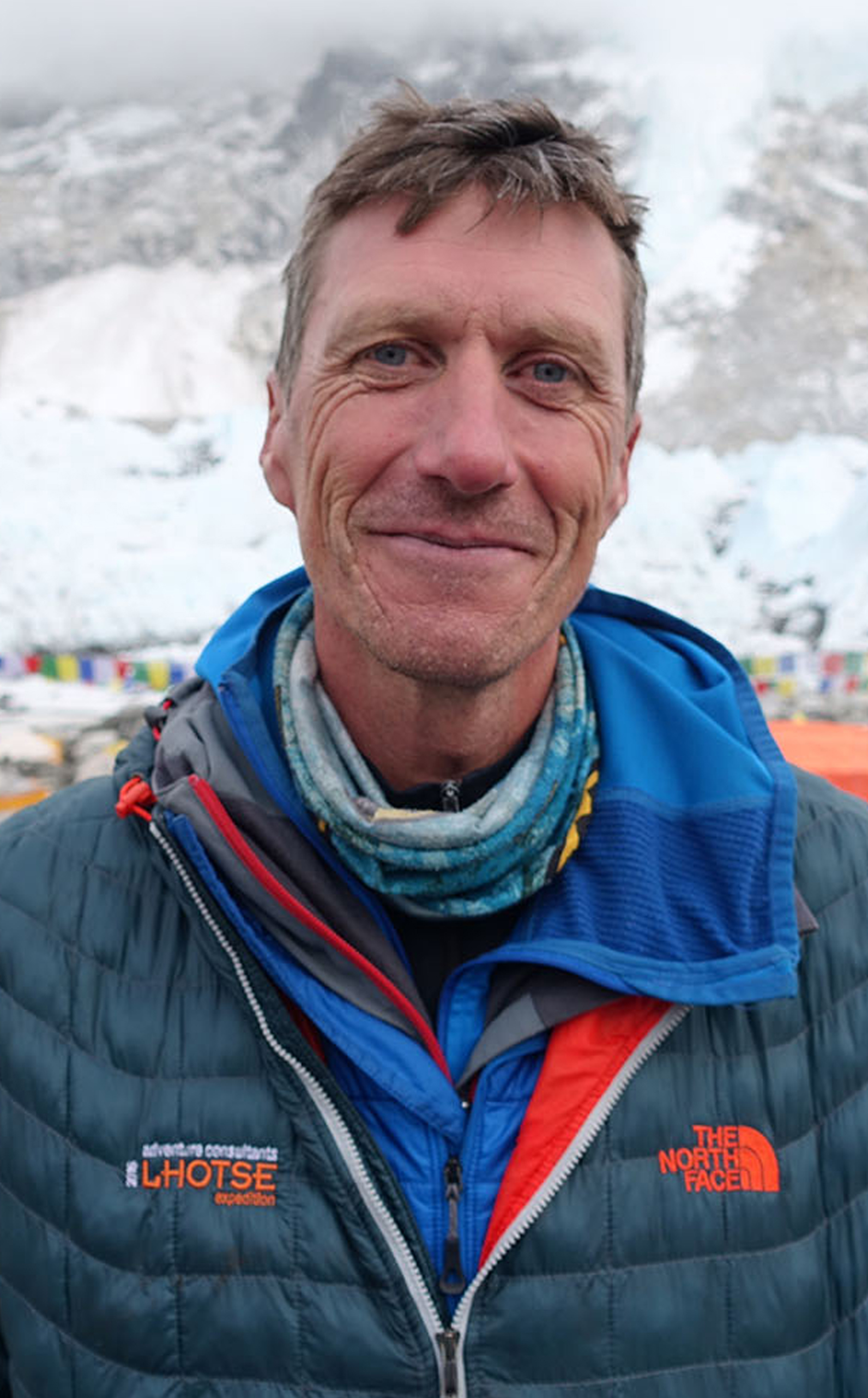 Here is the current status of the six Irish climbers on Everest this Spring:
Jonathan Duke Ruane is a client in the Arnold Coster team, which uses Seven Summit Treks camps and logistics on the mountain. Jonathan reached the summit of Everest at 5:30am on 15th May 2022, guided by Dawa C Sherpa from the Arnold Coster expedition team. This was Dawa C Sherpa's 11th expedition on an 8000m peak and his third summit of Everest, having reached the summit of Manaslu four times and Cho Oyu once previously. Jonathan is the first Sligo native to summit Everest, and the 56th Irish climber to complete the 72nd Irish summit of the worlds highest mountain. This is also his second 8000m summit after climbing Manaslu previously. Jonathan wrote the following on Instagram today… "I was incredibly lucky. The expedition went off without a hitch. The push for the summit went exactly to plan and we hit the top at dawn – meaning most of the climbing was done by moonlight and arriving at the summit as the sun came up. Couldn't have been better. I got back from the summit to the lower altitude of Camp 2 in just a few hours and am now all the way through the ice field and safely back at base camp". Many congratulations to Jonathan on his summit success.
Robert Smith is a guide with the Madison Mountaineering expedition team. The team has completed two rotations and are currently on their summit push, resting at the moment at Camp 3 and will likely push on to Camp 4 with a view to reaching the summit by around Friday 20th, weather permitting. If successful, this would be Rob's seventh (yep, seventh!!!) summit of Everest and 12th summit of an 8000m peak. Rob is the most experienced Irish born mountain guide on the circuit, and one of the most experienced on the planet with 20 years of experience including a range of Himalayan and Antarctic expeditions. He has been lead guide on 5 Everest, 2 Lhotse, 1 Cho Oyo, 13 Vinson Massif and 3 Elbrus expeditions, and is the first Irish born climber to successfully climb K2 twice!
James McManus is a client with Sherpa Tsering Lama from the Nepal Pyramids expedition team, which uses Seven Summit Treks camps and logistics on the mountain. Tsering is attempting his 2nd Everest summit and thus his 2nd 8000m peak. James is attempting to become the first Irish climber to summit Everest without the use of supplementary oxygen. James and Tsering have successfully completed their third rotation which involved sleeps at Camps 2 and 3 and an ascent to just underneath Camp 4 (7,850m to be precise) without any supplementary oxygen. James looked and sounded significantly stronger on this rotation (via his videos on socials), especially at Camp 3 where he seemed to be flying without any O's, and seems to have completely thrown off the gremlins from the second rotation. James is resting in Pheriche (his preferred base rather than Everest Base Camp) while Tsering is resting at EBC, and they will likely be aiming for 25/26th May summit, weather permitting. James wrote the following today on Instagram… "Tsering and I are planning to carry some oxygen on the summit day in the case of an emergency. I have taken the final decision not to use oxygen to aid my journey to the roof of the world. I would rather fail without oxygen than climb Everest with supplementary oxygen. I'm climbing Everest for myself and nobody else. We are all ultimately only accountable to ourselves, and while its easy to bull**t other people, you cannot lie to yourself. Only a summit without supplementary oxygen will have meaning for me now. All I need now is a little luck with the weather, please send it my way!". (Update: On 18th May, James told an Irish based podcast that his Sherpa guide Tsering will also be hoping to summit without supplementary oxygen, because to achieve a no-O's summit enables him greater employment prospects thereafter. Objectively this seems a big risky because there is something of an unwritten rule that guides generally climb on bottled oxygen to ensure maximum safety and monitoring of their client(s). For a guide who has only climbed an 8000m peak once before (link), and has never been above 8000m without supplementary oxygen, this seems a surprising decision. Only time will tell if these risks prove wise and successful).
Miko Keane was with Ascent Himalayas team and made the decision to end his expedition.
Michéal Brogan was with Summit Climb team and made the decision to end his expedition.
Diarmuid Morrissey was with Furtenbach Adventures team and made the decision to end his expedition.
We are right bang in the middle of the summit phase of the Everest Spring season. The weather has been amazing, with more consecutive summit days (and perfect summit days at that) than usually seen in an Everest season. The American blogger Alan Arnette noted the following on May 17th… "Wave Seven! Now 396 on the Nepal side and another 50 on the Tibet side. More going for Tuesday [17th]. By my count, there are around 40 to 60 people left to summit. An incredibly low-drama season thus far".
Some seasons have narrow summit windows due to weather behaviour (including cyclones and the influence of El Niño on that years weather patterns), and when this happens and is combined with larger numbers on the mountain, it results in long lines as hundreds of climbers scramble to take advantage of the slim window and not miss out on a summit attempt (remember the 2012 and 2019 lines). Other seasons enjoy longer and/or multiple summit windows where a great many can summit and the large numbers can be spread out over days or weeks (2018 was last great example). This year has shaped up to be a delight in summit window terms. In addition, cyclone Asani which was brewing in the Bay of Bengal went out to sea, thus no impact to the Himalayas.
If we examine the history of Everest summits for the more than 10,600 summits since 1953, we see that 90% occurred between May 10th and 26th while 50% occurred between 19th and 23rd May. If we look specifically at the 71 Irish summits since the first Irish ascent in 1993 we find that 90% occurred between 16th and 26th May, while the 21st and 23rd of May have statistically been the most popular summit dates. Summits prior to May 10th are few and far between, as are summits after 26th May. This Spring season it seems that all bar a few dozen summits have now completed as climbers made hay while the sun shone, and done so without any of the nasty crowding or queues that has plagued some previous seasons. That is not to say there aren't crowds – there have been 319 foreigners and equally as many local guides/Sherpa on Everest this Spring, so the quantity making it to the summit push from that 650+ population  means that the upper slopes are still busy, but happily nothing compared to the nightmares seen in 2019 or 2012.
(I acknowledge the Himalayan Database for the raw data used for the 'All Summits' graph below)
The author: Paul Devaney is a native of Longford, is co-founder of the Irish Seven Summits challenge, and Director of Seven Summits Solutions Limited which provides Aerospace & Digital Design services. Paul is an amateur mountaineer and has completed 6 of the 7 Summits and attempted Everest in 2014 and 2015. In both seasons his expedition was halted due to major incidents (Avalanche in 2014, Earthquake in 2015). Paul has climbed and trained in the Alps and completed climbs from Alaska to Antarctica and from Jordan to Ecuador. He lives in London with his wife Rima and has been documenting and researching the Irish on Everest for the past nine seasons.